Angelo Fernandez | @angelobfs
In this weekly post we recap the latest social media news, trends and headlines. Sometimes we'll throw in a few viral videos because after all, it is Friday.
Facebook Insights Gets A Refresh - They've updated to a new interface, rate comparisons, filter options & more stats to track. The video below covers what's new, what's awesome and what sucks about the new Facebook web Insights.
[youtube]http://youtu.be/8WiDnxdlfEk[/youtube]
SyFy Launches Contest to Name 'Sharknado' Sequel on Twitter - To participate, fans can tweet their suggestions to @SyfyMovies using #Sharknado, and Syfy will select the best submission. According to the Syfy network, the film, which aired on last Thursday night, brought in nearly 5,000 tweets per minute.
MLB All-Star Game Wins the Night on Television and Twitter - Major League Baseball continues allowing players to update their social media while at the Home Run Derby and All-Star Game. And this year they had more interactions with their fans than ever. The Chevrolet Home Run Derby generated 868,878 social media comments among 496,458 unique users. The All-Star Game telecast generated 851,192 total comments on Twitter among 477,795 unique users.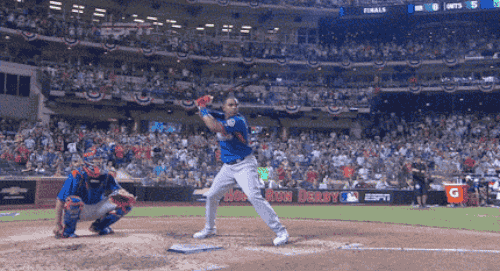 Emmy Nominees Announced in Twitter Chat - The nominees for this year's 65th Primetime Emmy Awards were revealed on Thursday in a special Twitter chat running alongside the traditional live TV announcement using the hashtag #emmyschat.
Comic-Con Creates the 1st Scavenger Hunt Using Instagram Video - Fox will give clues via Twitter and Instagram and participants will take a photo or video with the object & share using #WhereTheFox. One lucky winner will receive an invitation for two to the FX/MAXIM Comic-Con Party.
And in case you missed the ESPYS here's Jon Hamm's hilarious opening monologue.