Veronica Tang | @tang_veronica
Have you been wondering about the pound sign that appears everywhere from TV to billboards? Or the blue bird that often appears at the end of your TV advertisement? Those signs belong to Twitter, a social network made up of 140-character-messages called tweets. In 2012, there were over 500 million registered Twitter users worldwide, sending 100,000 tweets every 60 seconds. That is a massive amount of real-time information! So to help you get started in this burgeoning micro-blogging platform, we compiled 10 Twitter basic terms that every beginner needs to know:
1. Twitter Avatar - The Egg When you first sign up for your Twitter account, the egg is your default Twitter avatar (or profile picture). Don't let the egg steal your thunder. Upload an image that best represents you. Also, do not forget to fill out other information for your Twitter profile.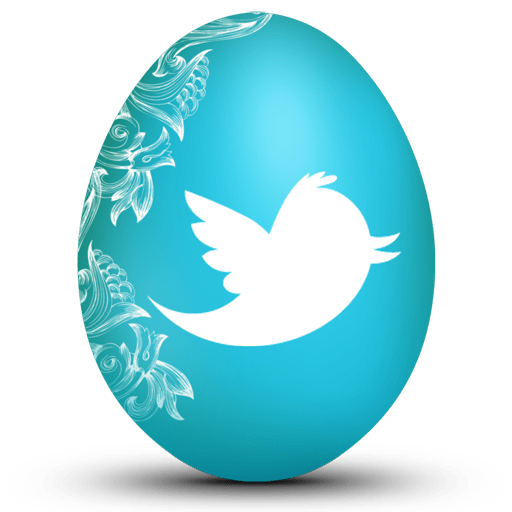 2. Handle A Twitter handle is your username and it starts with @. This username is also useful when you want to tag other people in your tweet. @ in Twitter equals "to" in email.
3. Tweet Your tweet is your 140-character-messages. However, it is better to tweet under 125 characters, saving some space for other user to reply to your tweet.
4. The Follow Rule To follow someone on Twitter is to subscribe to their tweets or updates. You can start by following people that spark your interest. Also, know that it is customary to follow people back that follow you. The best way to get other people to follow you is by following them first. On Twitter, the amount of followers you have shows your influence and reach.
5. Feed Your feed is the place where you can see a stream of tweets or updates from other users that you follow.
6. Retweet or RT Retweet is the equivalent of "share" on Facebook. There are two kinds of retweets on Twitter: the less personal way, and the slightly more labor intensive way. For the easy way, you can just hover your cursor over a tweet in your timeline, and click retweet. The more labor intensive way of retweeting allows you to comment on the tweet. Be sure to add RT and the original author handle in the tweet.
7. MT or Modified Tweet MT is used in place of RT if the original tweet is modified in some way.
8. DM or Direct Message A private 140-character-message between two Twitter users. Note that you can only DM a user who follows your account.
9. Hashtag (#) A hashtag is a tool that enables other Twitter users to find your tweet. By putting a hashtag in your tweet, you link your tweet to a larger discussion, accessible to all Twitter users. Examples of popular hashtags are #Glee, #Obama, #Fashion, etc). You can view a list of popular hashtags here.
10. Asterisk (i.e. *ad) Tweet with *ad sign at the end means the author is compensated for the message. In other word, it means the tweet is an ad.